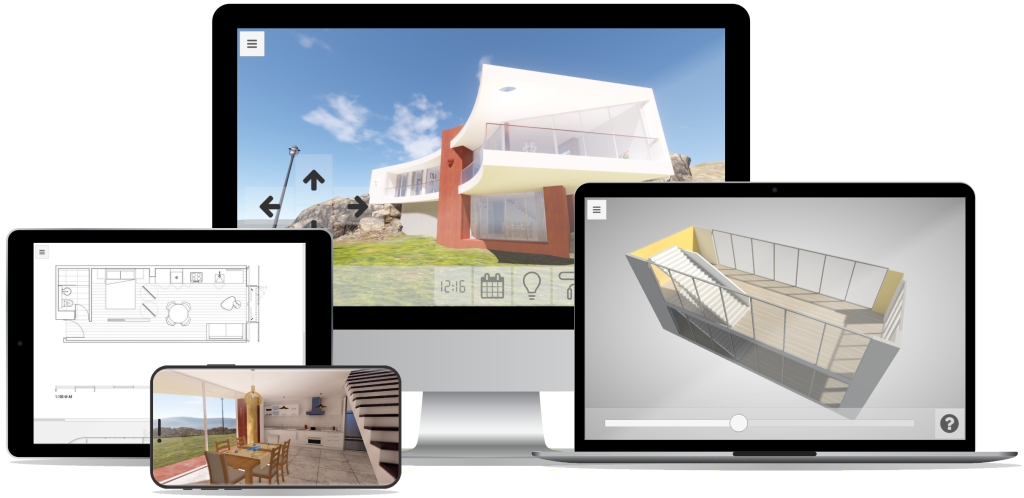 A virtual show house in an app! Make your building or flat into an app from your BIM files or blueprints, and let your clients and partners explore it like if they were visiting it.
Available on mobile platforms, desktop and the web!
Features
Model
Explore a model of the building to study the distribution. Rotate, pan, and zoom, plus disassemble the building like a dollhouse to understand volumes.
3D Explore
Get inside the building and go for a virtual walk. You can move and look around freely using touch controls or mouse and keyboard.
If your device has a Gyroscope (i.e.: a mobile phone), you can use it to look around by hovering it in front of your eyes. A virtual reality device that everyone already carry in their pockets!
Photo mode
Enter photo mode to simulate the experience of taking a photo in real life. Move vertically and horizontally, and zoom in to frame the picture before taking your shot.
With Photo Mode you can produce high quality render images for marketing, showcase or sharing in real time.
Inspire with interaction
Go beyond passively looking at renders and prefabricated images and experience living on your new home.
Experiment changing materials, colors and furniture. Open and close doors, interact with kitchens, hear the birds singing when walking outside. Use the latest in video game technology to enhance the imagination of your clients!
Realistic lightning, any time of the year
How does the light incide on that window on summer? How long are shadows in winter? You can set the date and time to emulate realistic lighting conditions, and even change the speed of time.
Thanks to dynamic and realistic lighting technologies, you can turn lights on and off. Realtime reflections on windows and water surfaces and weather control add an excelent layer of realism.
Explore blueprints
Bring your blueprints with you anywhere. You can choose between multiple floor plans, zoom and pan to explore them without needing a printed copy.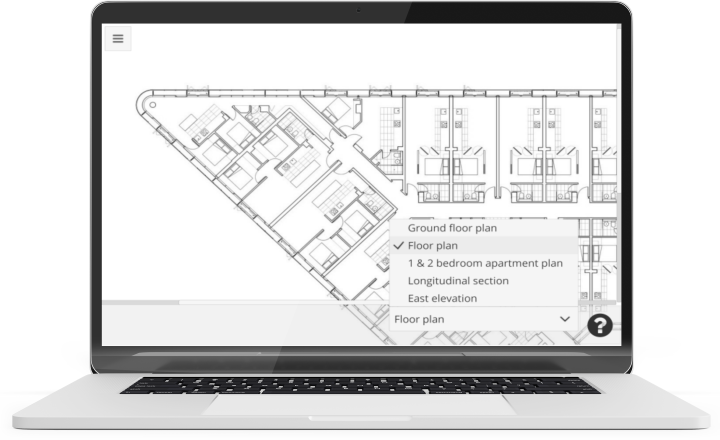 Photo gallery
Show the best shots and info of your building with the included photo gallery.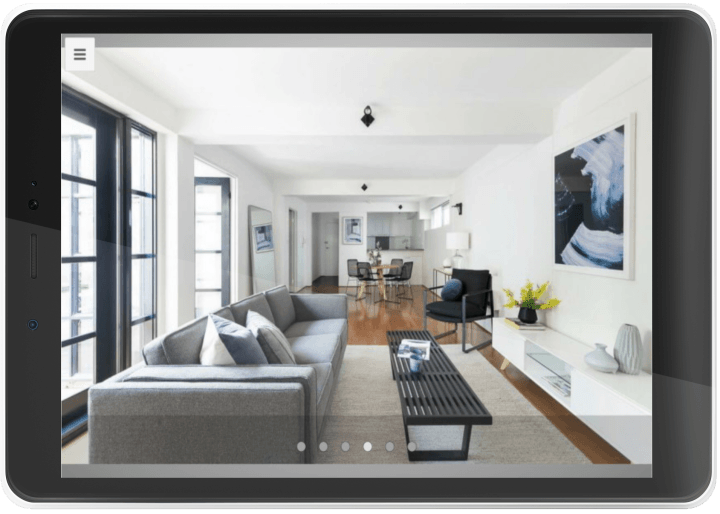 Projects and demos